Visual tests – A complete list of vision testing including ETDRS, Contrast Sensitivity charts and stereoscopic vision.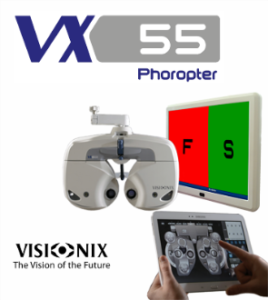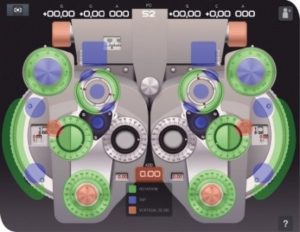 Autorefractometer- Accomodation
Visionix L80 ARK Topo / Wave +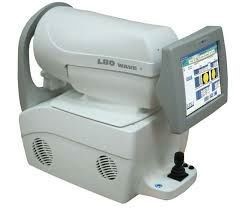 The Visionix L80 ARK Topo / Wave + is a 4-in-1 device (Refractometer, Keratometer, Topographer and Aberrometer) that includes Wavefront and Shack-Hartmann technologies which gives you exceptional measurement accuracy, an unequalled reliability, and additional features for even sharper diagnosis.
The Wavefront analysis ensures very accurate measurements. The L80 Corneal Topography and Aberrometry functions provide the highest level of pre and post-surgical data for today's physician, ensure successful outcomes and patient satisfaction.
With automatic detection of keratocones, contact lens database, separation of refractive and corneal aberration problems and acuity simulation based on pupil diameter makes the Visionix L80 Wave+ is a must for your practice.
Key Points
– Auto tracking
– Auto focusing
– Right/left eye movement
– Fully automated
– Based on Wavefront technology
– A measure of small pupil size (min. 2 mm)
– A global view of eye refraction aberrations
Pachymetry- Cornea astigmatism- Tear Analysis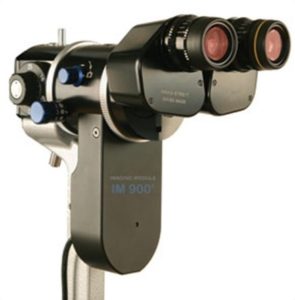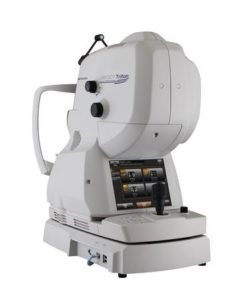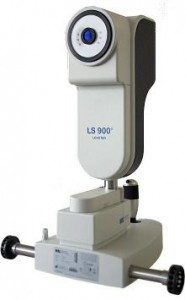 Slit lamp photography and video Haag Streit IM 900 with Eyesuite Software
The IM 900® has been specifically designed to work in harmony with the BQ slit lamp. The integrated module employs a true aperture system that can be used to improve image depth of field. Control of image exposure and instant capture is made via the cross slide mounted panel. The multi function buttons are also capable of controlling the unique history trigger that assists the clinician obtain the best image every time.
Intraocular lens calculation for Catarct surgery and Refractive Lens Exchange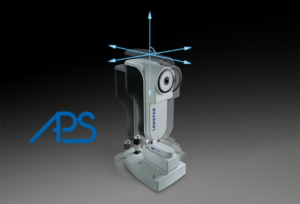 The LENSTAR is a remarkably easy to use all-in-one IOL power calculation tool that delivers exceptionally accurate axial length, anterior chamber depth and lens thickness by optical biometry. At the same time, its dual zone autokeratometry feature is precise and uniformly consistent. The LENSTAR is an excellent choice for surgeons migrating towards torics and other premium IOLs where highly accurate outcomes are critical for success
Anterior Segment Analysis
DRI OCT TRITON plus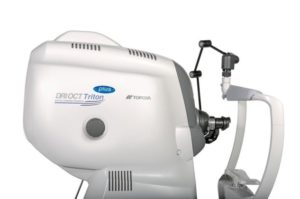 Evaluation of:
the tear meniscus for dry eyes,
the cornea, pachymetry, elevation, epithelium layer etc
iris- lens complex and angle analysis for glaucoma and other disorders
Visual Fields Test: Glaucoma
Occulus Centerfield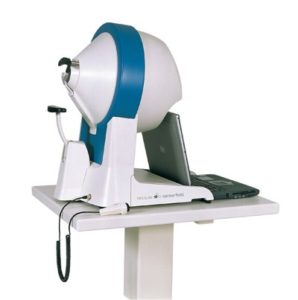 Cornea Topography- Ocular Aberrometry
Wavefront Correlating visual problems with the eye anatomy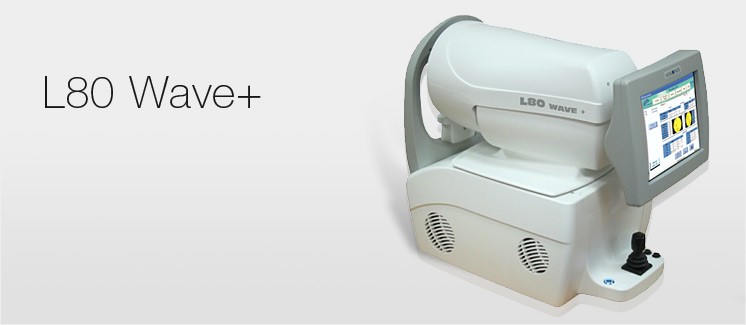 SWEPT SOURCE DRI OCT plus TOPCON
opcon is the first in the world to introduce a combined anterior & posterior Swept Source OCT, the DRI OCT Triton. The DRI OCT Triton incorporates full color high resolution fundus photography and FA & FAF imaging. FA & FAF imaging is a factory option. Swept Source OCT provides a significant improvement over conventional OCT. Due to the optimized long wavelength scanning light (1,050nm), there is better penetration of the deeper layers of the eye. Furthermore, this scanning light also penetrates better through cataracts, hemorrhages, blood vessels and sclera.
The world's fastest scanning speed 100,000 A-Scans/second
Approximately twice higher scan speed, compared to Topcon SD OCT, will bring more scans for a single B-scan image, and more informative image supports efficiency and quality of diagnosis.
Better penetration
The high penetration of the Swept Source light can easily and clearly visualize deep layers in the eye, such as choroid and sclera. A further benefit of Swept Source is that it can clearly visualize both the vitreous and choroid in a single scan, that are uniformly clear and noise-free. This eliminates the need for time consuming vitreous/choroidal combination scans.
Wide and deep scans
In one single image the vitreous & choroid are revealed in a crystal clear way. The Topcon DRI OCT Triton enhances visualization of outer retinal structures and deep pathologies. The Topcon DRI OCT Triton automatically detects 7 boundaries including the chorio-scleral interface. The 12mm B-scan covers both the macular area and the optic disc.
Multi modal fundus imaging
The Topcon DRI OCT Triton offers a true color, non mydriatic fundus image while using a very low intensity flash. This unique feature is a perfect tool for identifying the location of scans in the eye utilizing TOPCON's patented Pinpoint RegistrationTM. The DRI OCT Triton Plus offers a wide range of diagnostic options with multi-modal color fundus imaging, Fluorescein Angiography (FA) and Fundus Autofluorescence (FAF) for even more diagnostic possibilities. For the first time Pinpoint registrationTM will be available with fundus auto fluorescence and Swept Source OCT.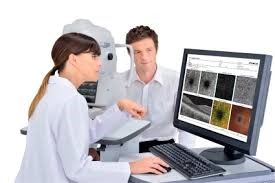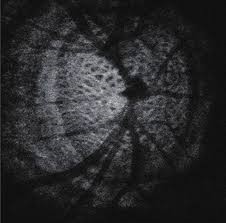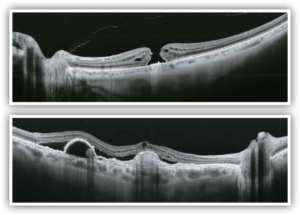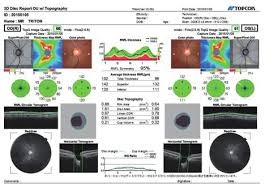 ULTRASOUND b-SCAN
EZ SCAN SONOMED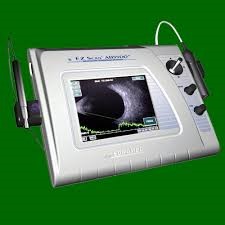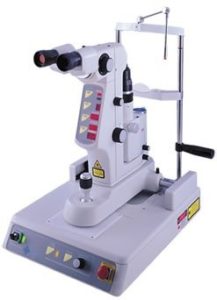 Capsulotomy
Iridectomy
Floaterectomy
Suturectomy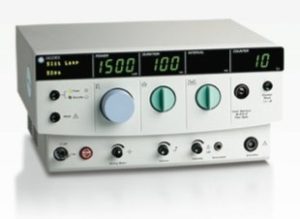 Retina holes

Macular Edema

Diabetic Retinopathy

Vein Occlusion

Laser Trabeculoplasty for Glaucoma